Making sure that our son Watson had a sleep schedule in place was of upmost important to us, and Ann has been extremely accessible to us in laying out a plan before our son was born, and has been there for us during the first 2 months of Watson's life. Ann's plan has been excellent for Watson and has set up for early success in his sleep patterns which ultimately makes for healthier lives for us all. We swear by her routine and would recommend that if anyone had a chance to work with her they would be crazy to pass up on it.
Ann helped me to get my little one sleeping through the night at 8 weeks. She made herself available any time, day or night, and was always there to offer advice when we hit a bump in the road with our baby's sleep. Ann's baby sleep methods really helped us transition smoothly into our role as new parents by developing a solid routine and giving us a well-rested, happy baby!
I contacted Ann after a really rough night when my baby was about a month old. I was up every hour and I knew I couldn't have another night like that. She walked me through what I needed to do and why. I followed her advice one day at a time. A month later he was already sleeping 7-8 hours a night straight. He was sleeping in his crib in his own room by 3 months old and now at almost 11 months he sleeps 10-12 hours a night straight, with two naps during the day still. She got me on the right path from the start and it has made all the difference in the world! I can't thank her enough!
Abbi and John
I have to say that we are so grateful for Ann and her guidance through the birth of all three of our boys. I was lost at the beginning. At a time when I felt so vulnerable and raw, she gave me confidence to deal with the fears and stresses of being a new mom. Without her, I don't know when my children would have slept through the night, if ever (at least that is the way it felt).
She was there for me at all times throughout the scary, yet rewarding and loving time in my life. She gave me tools and coached me through such a new and exciting period and the dependable schedule the boys eased in to allowed my husband and me to enjoy each of them as infants and as a growing family as the subsequent brother (s) came along!
I took comfort knowing she, also a mother of three, had the experience both real world and educational, to help me through these times. There were times it felt like tough love coming from her, but it was exactly what I needed at the time. All three of my boys were sleeping through the night at six weeks, if not before.
I will be forever grateful for her guidance and influence in our quest to raise three thriving children. I will be forever indebted to her for such amazing, tried and true advice.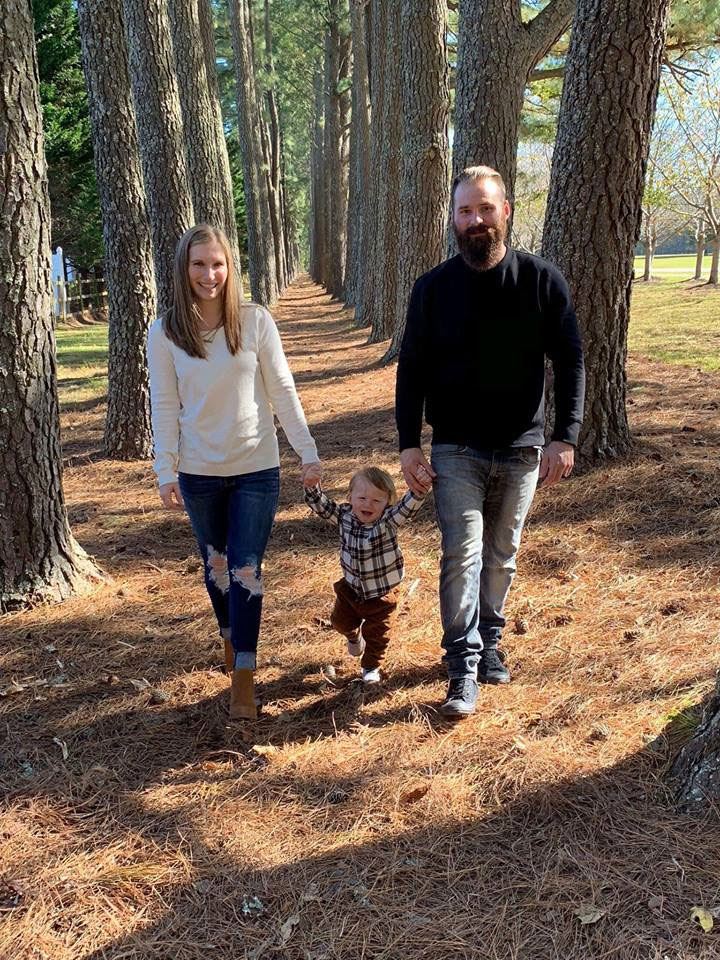 My son is now 9 months old and sleeps 8 hours without eating a bottle. I feed him then goes back to sleep 2 to 3 more hours. He sleeps a total of 10 to 11 hours a night. When I contacted Ann my son was 7 months and waking up 2 to 3 times a night. He was eating a bottle twice a night and only sleeping about 8 hours total. It was exhausting and I felt so lost on what to do and how to get him to sleep longer periods. With Ann's help she talked me through different tips to get my son to sleep longer without waking up and eating. It took about 2 to 3 weeks to get him on the schedule he's on now. The two weeks were very hard but with Ann's support and advice we were able to get through it. I will be recommending Ann to any friends who are having troubles getting their babies to sleep.
Anne Kyle & Jesse
Reaching out to Ann and having her theories in place as a soon-to-be mom who didn't have a clue of how to care for a child – was something I craved and found comfort in and was the best thing my husband and I have ever done for ourselves and our babies.
It was comforting to get reminders that I was doing things right. I felt there was so much to remember and was scared when Suri wasn't doing everything I thought she should be…that I was going to screw it up. Being reassured by Ann that I was following the method correctly, that her sleep patterns would soon start to develop and that they would ebb and flow with her growth spurts was so reassuring. With Suri (my first) I constantly forgot about the growth spurts and when she would go off schedule I would get so uptight. It would just last a couple of days and then she would revert back to her predictable schedule.
With both of my children, I started the sleep training immediately as far as making sure to get all the feedings in during the day. This was a major step in forming a routine. Suri was 10 weeks and Sawyer 7 when they first began continuously sleeping through the night. Another huge part was having everyone on board with this. My mom was a little set in her ways of "you never wake a sleeping baby" – but respected what we were trying to do and took a step back. The child care we chose was on board and willing to work with us. To this day the ladies at their child care center tell me Sawyer is the best baby they ever had – and he was always one baby they kept a schedule for. He still craves 12 hours of sleep a night…and even that is being conservative.
It was nerve racking during the transition to solids foods and how to accomplish it without interrupting the "feedings" routine. Remembering to wake them in the morning, especially when still sleep training came much easier with Sawyer, our second, and it paid off.
The sleeping through the night yes was amazing in and of itself but the eat, awake, sleep cycle gave me confidence throughout the day because based on the time of day and where they were in the cycle, it was so easy to figure out what they needed when they got fussy.
Ann not only helped our children but our marriage. Being new parents is truly a test of your relationships. Between the lack of sleep, the hormones and the anxiety, it is totally overwhelming. Having Ann and her resources available any time made this transition so much easier and therefore more enjoyable for us.